Clothing acts as a barrier between the external environment and the skin. In some cases clothing provides protection against adverse environmental conditions or hazards; and in other cases it has the potential to cause irritation and discomfort. Examining clothing comfort in terms of moisture transport properties, fabric performance and protection is another important area of our research. This research direction is not entirely separate from odour, as there are clear links between odour absorption and moisture regain, as well as a relationship between a textile's moisture level and bacterial colonization. We are connected to the department's Protective Clothing and Equipment Research Facility (PCERF) research group.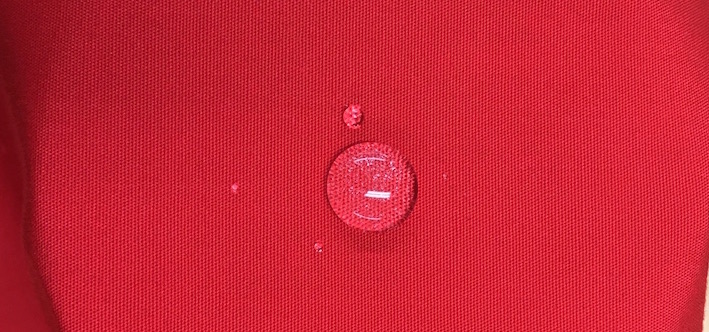 Related Publications
Devarajan, S., McQueen, R. H., & Wen, S. (2017). Can common finishing treatments used in chef jacket fabrics improve protection against scald injury? Fashion & Textiles. 4:19. doi.org/10.1186/s40691-017-0103-3.
Furtak, N. T., McQueen, R. H., Nychka, J. A., & Furtak, T. M. (2017). New analytical method for assessing moisture transport. The Journal of the Textile Institute, 108(1), 58-61.
Zhang, H., McQueen, R. H., Batcheller, J. C., Ehnes, B., & Paskaluk, S. (2015). Characterization of textiles used in chefs' uniforms for protection against thermal hazards encountered in the kitchen environment. Annals of Occupational Hygiene, 59(8), 1058-1073.
Zhang, H., McQueen, R. H., Batcheller, J. C., Paskaluk, S. & Murtaza, G. (2015). Clothing in the kitchen: Evaluation of fabric performance for protection against hot surface contact, hot liquid and low-pressure steam burns. Textile Research Journal, 85(20), 2136-2146.
Xu, Y., McQueen, R. H., Strickfaden, M., Aslund, A., & Batcheller, J. C. (2012). Establishing thermal comfort: characterization of selected performance and physical properties of fabrics used in hospital operating room uniforms. The Journal of the Textile Institute, 103(7), 698-705.
McQueen, R. H., Batcheller, J. C., Olsen, S. E., & Hooper, P. M. (2012). Effect of washing and drying on liquid moisture transport properties for knit fabrics. AATCC Review, 12(1), 71-79.